Considered to be one of North America's toughest single-day mountain bike race, the legendary Leadville Trail 100 is beyond epic to say the least. While the terrain is mild, the blend of racing at 10,200' above sea level, climbing 12,000' over the course of a 100 miles makes for a challenging 12 hours in the saddle. If you're fast you'll only suffer for nine hours or less. I've done Leadville twice (2012 & 2013), claiming two grande finisher belt buckles.
103
What they don't tell you is that it's actually 103 miles, and the last three really hurt. The weather is always a gamble and you most certainly have to go into it with some amount of endurance training. Before you even consider doing Leadville you have to either qualify at an event or get lucky with the lottery.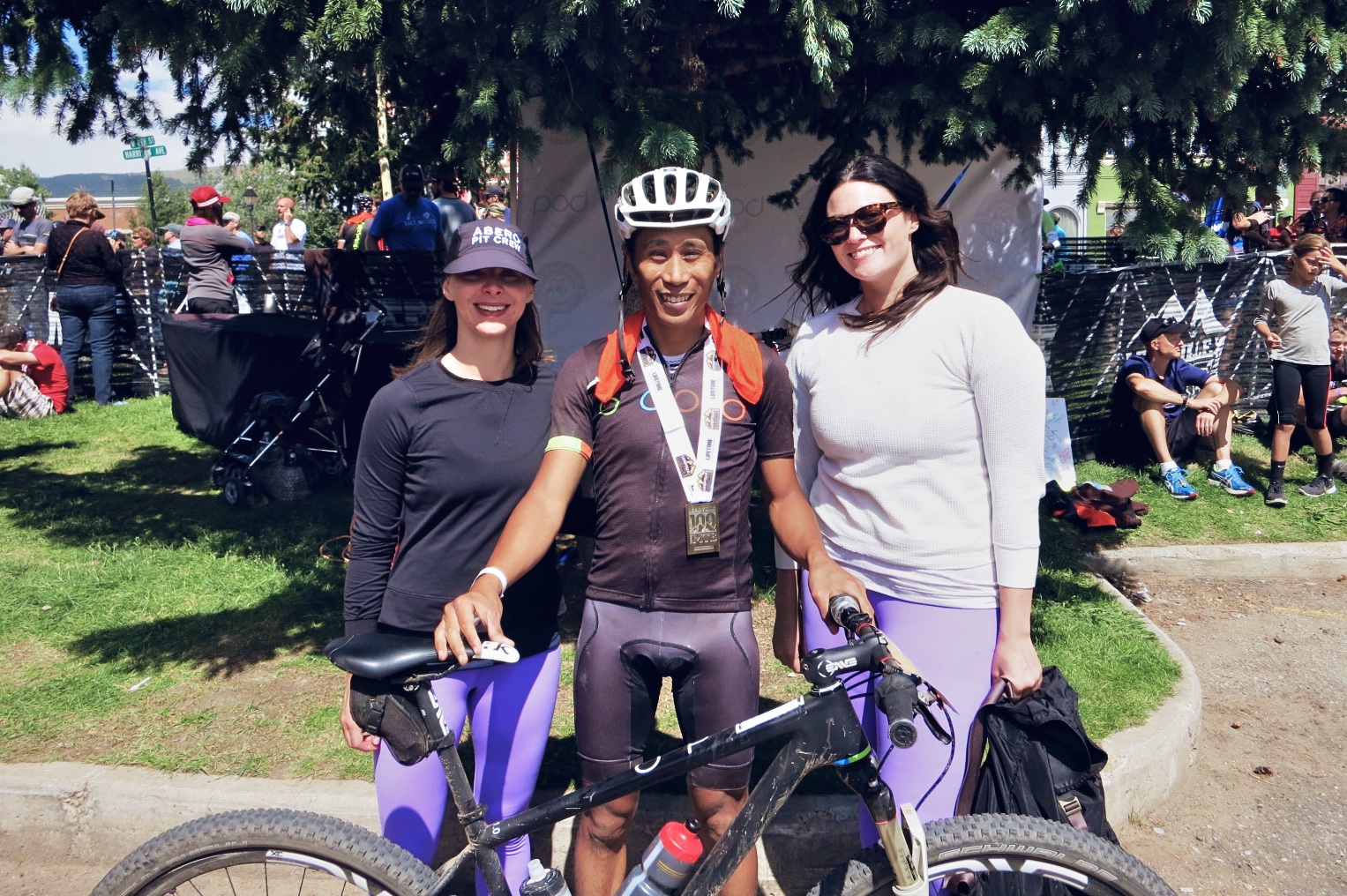 I signed up with a 9 month training package from Carmichael Training Systems, which included one-on-one coaching and a spot at the start line. Because I wanted to rightfully earn my way into the esteemed event I did the Tahoe Trail 100k qualifier, too.
The year leading up to my first attempt was very focused in terms of training. I had never done intervals before, but it certainly got my fitness up to speed. I learned so much about heart rate, power zones and pacing my effort, and the key to effective training is consistency, with the hard workouts being hard enough, balanced with easy ones so your body adapts and gets stronger.
Going into Leadville with the proper training made the mental challenge of racing at altitude a lot easier. Now you don't have to get all fancy and hire a coach or get the most expensive power meter on the market, although it helps. Proper training for ultra-endurance events relies on knowing your body, feeling when your redlining or in a steady-state effort. Getting a heart rate monitor and understanding heart rate zones can help get you started.
"You're tougher than you think you are, and you can do more than you think you can."

– Ken Chlouber, Leadville 100 Race Director
I've raced on a lightweight full-suspension 29er as well as a super-light hard tail and couldn't recommend one over the other, but I think most people would be happy racing a hard tail for the extra weight savings and pedaling efficiency.
Gearing is key, and wouldn't recommend a 1x11 unless you went with a smaller 30 tooth front ring. The range of speed varies so much, from road-like pace-lines along flat dirt and paved road, to hamster spinning up unbelievable grades. 2x10 drivetrains prove to be ideal.
Tire choice can be a deciding factor. You'd think with hardly any rough trail encounters you'd be able to squeeze by using lightweight casings, but I saw my fair share of flats. I recommend a fast rolling tire like the Specialized Fast Trak Control versus their S-Works model. The extra puncture protection while being relatively lightweight for a tubeless setup is worth considering, and you definitely don't want to get dropped or waste any extra energy fussing about a flat.
My first time was on a 2012 Specialized Epic Expert Carbon 29, lightened up with a smattering of carbon component upgrades. The pedaling efficiency of the Epic platform is perfect, being that I was able to dial in their proprietary 'Brain Fade' technology to be super stiff when out of the saddle, only to open up and absorb shock on impact.
The last time I did Leadville I rode a weight weenie's dream, an Open O-1.0, decked out with full ENVE components and a RockShox SID World cup fork up front. The damn thing weighed 19 pounds on the nose and rode effortlessly.
Leadville is an out-and-back format. It starts out with some double-track before the first major climb at St. Kevins. After some fire road followed by some double track it picks back up onto a road descent before climbing up the backside of the infamous Powerline trail at Sugar Loaf Pass. Take note of how long that road descent is because it can make or break you at the end. From Powerline you'll want to latch onto a group and work together as you zip along a stretch of road before the rolling fire road and onto the first support zone at mile 30 or so, leading up to Twin Lakes and the second support zone before the long, hour and a half painful climb up Columbine. It tops out 12,000' where the air is extremely thin, so you'll want to make sure you're not in the red because recovery at that altitude is nearly impossible.
The top of Columbine marks the halfway point of the race. The view up there is incredible, but you can hardly enjoy it while your suffering and cross-eyed from the elevation as you make your way at the roundabout. I recommend pre-riding this segment so you know what you're up against. It's a monster of a climb and pacing is crucial to make sure you have enough for the long ride home.
Racers at this point will be spread apart so jumping into a group along the long stretches of fire road and pavement will prove to be difficult. Everyone's in survival mode and will be reluctant to take turns pulling through the expected headwind before the Powerline climb.
I had the fortune of coming out to Colorado a week early, acclimating and riding in Breckenridge, which sits at about 9,000' above sea level. Each day I'd drive out to Leadville and ride segments of the course. This helped me string together all the key sections of the race. Breckenridge has amazing mountain biking, featuring their own ultra-endurance event(s), the Breck Epic stage race and Breck 100.
I finished both times in eight hours and 21 minutes, give or take a handful of seconds. How crazy is that? On my first attempt I managed to ride the entire Powerline section on the way back, but paid the price with 20 miles to go. Remember the road I mentioned early on? Well, I didn't pace myself to perfection and bonked there big time, losing a lot of momentum and time. On my second go around I got really sick just days before the race, so ill in fact that I nearly cancelled, but somehow I got through it and felt great come race day. Had I been 100% healthy I'm sure I would have gone under eight hours.
Another aspect of doing well at Leadville is having a proper nutrition strategy, and if you can afford it, a dedicated crew. I was blessed to have both. I had a great team consisting of my wife, Caroline and our good friend Katie supporting me the whole way through. Seeing all the love and support of friends and family of each athlete was really amazing to see and be a part of. It's what makes Leadville so special. Having done it twice already I have now reservation in going for a third buckle.
Training Workout

Steady State 4x10
This is the bread and butter of XC racing. Best done on an indoor trainer with a power meter, but a heart rate monitor will do. Focus on consistent pedal strokes at a higher cadence
Warmup for 10-15 minutes
Ride at your FTP (functional threshold power) or Zone 4 heart rate for 10 minutes
Recovery spin for 6 minutes
Repeat steps 2 & 3 three more times
20 minute cool-down