I've been on the Specialized Roubaix for a couple years now. This bike suits me perfectly. It can be pushed hard on climbs without any discernible disadvantaged, and I can send it much more confidently downhill than I ever did on my Tarmac SL4.
9.5
This bike has served me well in so many ways. Aside from official road racing the Roubaix has seen it all, from blistering Specialized lunch rides, gravel grinders and all-day epics. It continues to surprise me in how comfortable endurance riding can be without losing power and pedaling efficiency. It looks lean and mean and makes road riding that much more fun.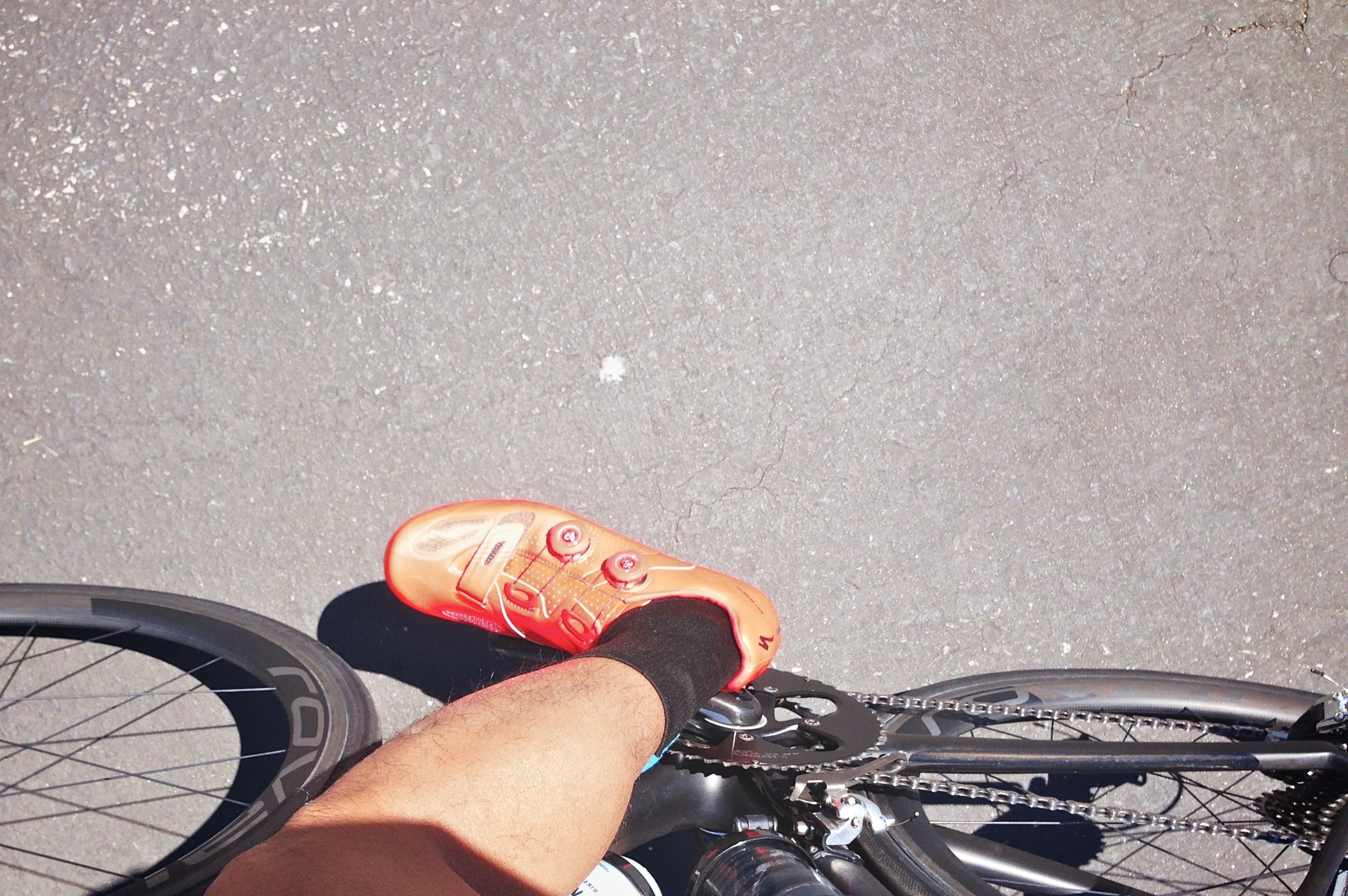 The full carbon frame features internal routing and Zerts inserts, a polarizing design feature that was designed to take on the spring cobble road classics in Europe, notably after the most prestigious of them all, Paris-Roubaix. I'll admit they looked strange at first, especially in earlier designs, but I've come to appreciate the aesthetics and obviously the intended riding benefit of the latest design. Think of Zerts as if you were to take a tuning fork; bang it against something hard, then using your hand to stop the vibration. The elastomer wedges deadens any feedback from the road, resulting in a rattle free feeling.
I remember the first ride where I intentionally aimed for the roughest roads and potholes only to experience quite a few 'Wow' moments. This shit really works. Impacts didn't resonate through my body. It was like having a full-suspension road bike that begged to be ridden fast. The geometry is racier than previous iterations, and rides pretty close to my old Tarmac SL4. The biggest benefit to me was the extra confidence I had when bombing down the road. The slightly longer wheel base and additional control made me feel faster. Disc brakes would be the only thing missing from the already solid experience.
My build is full SRAM Red with a mix of S-Works cranks and chainrings, rounded out with Specialized branded Roval CLX 40 wheels. The deep rim profile spin up quickly and offer the expected aero advantage. The cockpit is full carbon, minus the stem and features the ass saving CGR seat post mated with a Toupe Pro saddle. I run no less than 28mm tires at 70psi, so the ride is like a full-suspension road bike.
The bike tips the scale a hair over 15 pounds, depending on tire choice. I've recently switched over to All Condition Armadillo Elite 28mm tires. They're pretty supple for being a burly road tire, but I appreciate the extra protection and larger volume to smooth out the ride.
I value capability more than anything, and this bike delivers. Smoother is definitely faster in this case, and I found few flaws with the Rouabiax. It's light, stiff and very smooth.